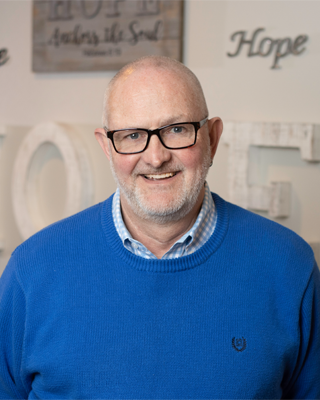 Brad Walker
MS, LPC, LAMFT
Brad and his wife Gina live in Van Buren, Arkansas. Their blended family includes seven children, two grandchildren, and they are expecting their third grandchild in May. Brad began his counseling career in 2007 working in the substance abuse treatment field. He came a certified alcohol and drug counselor (ADC) in 2011 and a certified alcohol and drug counseling supervisor (CS) in 2013.
Brad graduated from John Brown University in 2012 with a B.S. in Organizational Management. He then completed his Masters Degree work at John Brown in 2-15 receiving his M.S. in Marriage and Family Therapy and Clinical Mental Health Counseling. Brad is licensed in the state of Arkansas as both a Licensed Professional Counselor (LPC) and a Licensed Associate Marriage and Family Therapist (LAMFT). Brad has experience working in many modalities of treatment including residential, outpatient, hospital, and crisis.

Qualifications
B.S., Organizational Management, John Brown University
M.S. , Marriage and Family Therapy, Clinical Mental Health Counseling, John Brown University
Certified Alcohol and Drug Counselor (ADC)
Certified Alcohol and Drug Counseling Supervisor (CS)
Licensed Professional Counselor is Arkansas (LPC)
Licensed Associate Marriage and Family Therapist in Arkansas (LAMFT)
Fun facts
In addition to our children and grandchildren, we are the parents of 3 pets, all of which are rescue animals.
I am a die-hard fan of the LA Lakers, Dallas Cowboys, St. Louis Cardinals, and the Arkansas Razorbacks.
My favorite movie is "Fast Times at Ridgemont High"
I love metal music-favorite band is Metallica.