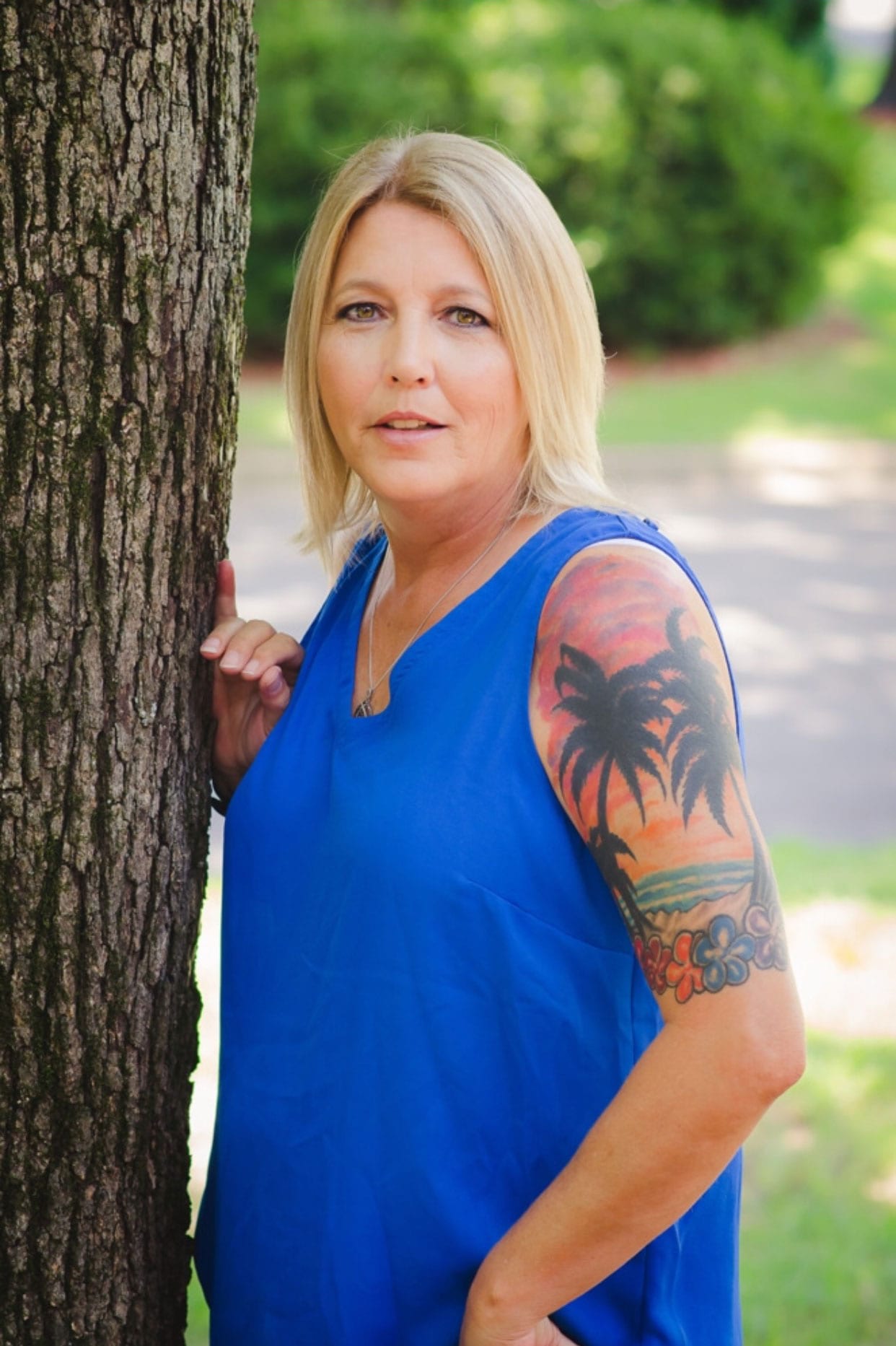 Donna Morgan
MS, LPC
Donna Morgan is a Licensed Professional Counselor, a Registered Play Therapist and a Certified Child and Adolescent Trauma Professional. She obtained her Masters in Marriage and Family Counseling from John Brown University.
Before attending graduate school, she worked for DHS/DCFS and was a member of Bikers against Child Abuse. In 2011, her world was turned upside down when her best friend and fiancé were killed three months apart. She spent three months assisting her best friend's husband and children in the grieving process, and after her fiancé was killed she had to learn to grieve that loss along with the loss of her best friend. While she and the other family were grieving their loss together she and the widower found love and married. With this marriage, she became the stepmother of a 17, 10 and 2 year old, while her 21 year old son was exploring his independence.  While watching her children try to make sense of their unexpected loss and significant trauma, she realized she wanted to be the safe person for children and families who have suffered traumas and this led her to becoming a play therapist.
Donna and her husband realized that they have been blessed with so much and wanted to find a way to bless others. For this reason, they became foster/adoptive parents.

Donna loves all things play and incorporates it in her therapy sessions with children and families. She has spent a few years working in outpatient clinics and also as a school based therapist. Her true passion is using play to help children work through the issues that are at the forefront of their lives.
Qualifications
Masters in Marriage and Family Counseling from John Brown University
Licensed Professional Counselor
Registered Play Therapist
Certified Child and Adolescent Trauma Professional
Fun facts
 Was a member of Bikers against Child Abuse
Foster/adopt parent
Loves all things play
Worked as a school based therapist