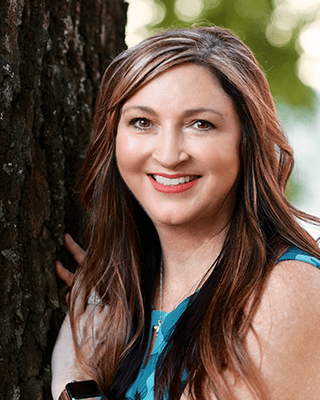 Dr. Deborah A. Braboy
PhD, LPC-S, NCC
Dr. Deborah Braboy is licensed in both Arkansas and Oklahoma as a Licensed Professional Counselor (and Supervisor). She received her PhD in 2013 at Regent University in Counseling Education and Supervision. Her doctoral dissertation study addressed adolescent grief.
When she was just 34 years old, she experienced the unexpected death of her husband and learned about the lonely journey of grief. Being widowed changed her perspective on life and her direction. Four years later she married her husband Keith (also widowed), and their combined experiences were what led to her pursuit of a career in counseling. She attended Northeastern State University in Tahlequah, OK for her Master's Degree in Counseling Psychology.
Dr. Deborah and Keith have blended their family and raised three (now adult) children. Blending a family can be challenging AND rewarding. This experience has provided her with a healthy perspective in working with families who are blended. One role she really loves is being a Mimi to her three grandchildren, Jillian, Aria, and Kai. She really values the time she can spend with them.
Dr. Deborah is an Assistant Professor in the department of Counseling and Family Studies at Liberty University. She teaches graduate counseling and marriage and family courses. In her practice she works with children, teens, individuals, and couples. One of her passions is working with grieving individuals who have experienced the death of a loved one.

I enjoy traveling, new adventures, and the "journey" which is how I describe the counseling process. This perspective works well because I collaborate with my clients to make their journey healthier, stronger and more rewarding. Clients can at times get stuck and frustrated. It is my job to lend them my courage to help them see the big picture, stay focused, take baby steps and move beyond the obstacles on their path to reaching their potential.
I enjoy partnering with clients to provide them a safe environment in which they experiment with new perspectives, thoughts, and feelings necessary for successful relationships and a healthy self-image. Joy can be birthed from a season of brokenness and beauty can come from ashes. I want to be the hope that is often lost. I am passionate about being present and empathetic to those experiencing pain and brokenness whether it be relationally, through grief, or because of poor choices. Through the use of a strong therapeutic relationship peppered with humor and a dash of tactful confrontation, I have seen healing occur. I count it a privilege for individuals to allow me into their lives and their story.
Qualifications
Education – PhD in Counseling Education and Supervision; MS in Counseling Psychology; BS in Criminal Justice/Political Science
Professional Experiences – 15 years as a Licensed Professional Counselor
Assistant Professor in the Department of Counseling & Family Studies at Liberty University
Life Experiences – I am a daughter, sister, aunt, mother, wife, and Mimi. I have been divorced (single parent), widowed, and lost many whom I have loved. I know the journey of grief and loss well … and the joy that can follow.
Leadership Fort Smith class of 2016
Fun facts
Loves to travel (has been to 19 countries so far)
Swam (or I should say floated?) in the Dead Sea
Once won a year's supply of Rice-A-Roni, "the San Francisco treat", after competing on a game show
Has a "not-so-secret crush" on Peyton Manning
Once coordinated the visit of a President of a foreign country (the secret service is NO joke)
Has not one, but TWO daughters named Katie Elizabeth
True believer in Retail Therapy
LOVES to laugh