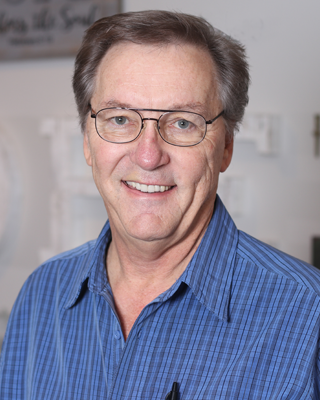 Ed Hedinger
MS, LPC
Ed is a Licensed Professional Counselor. He received a Bachelor's degree in Clinical Psychology from John Brown University. He also holds a Master's degree in Clinical Psychology with an emphasis in Marriage and Family Therapy from Wheaton College in Wheaton, IL. Ed has over 20 years experience in Mental Health and enjoys helping people negotiate the hard places in life-relationships, grief, anxiety, depression, trauma, adjustments in life and chronic mental illness. Ed wrote "Legacy Letters-Gifts of Love and Wisdom from Dad" and published as his desire to leave his children wisdom for life and the ongoing sense of his deep love for them in a tangible way.
If you ask folks who know him, they will tell you Ed is kind, compassionate, understanding, non-judgmental, while being solution focused looking for practical answers.

Ed has a passion for relationships stemming from his own experience in marriage. Ed and his wife Betsy came very close to divorce after 10 years of marriage. At that point, only staying together for their children, they began Christian counseling. Ed likes to say when their marriage started getting better, he knew ANYBODY's marriage could get better. So he and his family moved to Wheaton, IL to get his master's degree in Clinical Psychology with an Emphasis in Marriage and Family Therapy. Ed has a deep personal experience with trauma having lost their first son at age four and after the tragic death of their daughter at age 25. There is no darkness deeper than God's love especially at times of grief.
Qualifications
BA in Clinical Psychology, John Brown University
MA in Clinical Psychology with emphasis in Marriage & Family Therapy, Wheaton College