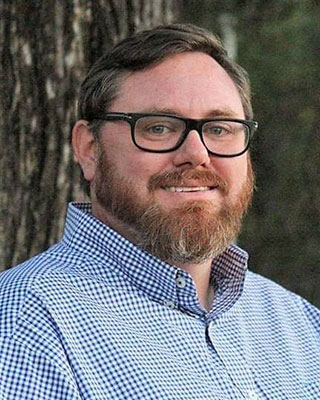 Jason Amerson
MS, LPC
Jason Amerson is licensed in Arkansas as a Licensed Professional Counselor. He received his Masters of Science in Community Counseling from John Brown University in 2015. Jason has 10 years of experience working in the mental health field and has experience with chronically mentally ill patients as well as those struggling with a range of issues, including PTSD, anxiety, depression, and mood disorders.
Jason was initially drawn to a career in counseling after his own experience with the struggles of depression and anxiety. As many of us have experienced, life can sometimes hit detours that leave us feeling worse for wear. Jason's personal experience forged his desire to help others with their personal struggles, through an empathetic, non-judgmental approach, no matter their current walk in life.
Jason is also trained in EMDR (Eye Movement Desensitization and Reprocessing) therapy, which can be an effective treatment for trauma as well as other psychological issues that result from negative memories. Jason is passionate about helping others recover from past trauma and break free from the negative impact that trauma can have on our daily lives.

I believe that every individual is valuable, capable of change, and has unique gifts and strengths they bring to the table. I strive to provide a non-judgmental and empathetic approach during each session. I utilize a cognitive behavioral approach to therapy as well as utilizing a solution focused technique. My passion is to help those who have or currently are going through traumatic or stressful experiences find peace, a sense of safety, and overall well-being.
Education
Master of Science in Community Counseling from John Brown University
Licensed Professional Counselor of Arkansas
Trained in EMDR therapy
Fun facts
I sing, play guitar, and write songs… and can occasionally be found playing a few songs at local coffee shops or music venues.
The highlight of my year is my annual summer trip with my 3 sons which has included, beaches, amusement parks, or sporting events.
My favorite television show is Chopped, on the food network.
I am adopted and have no knowledge of my biological parents, which makes filling out paperwork at the doctor's office much quicker.