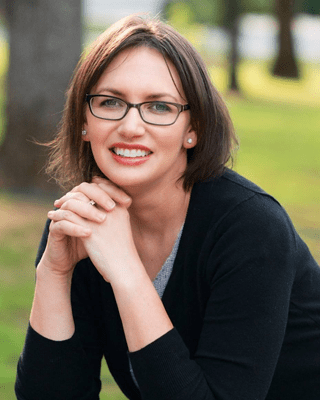 Michelle R. Pass
MS, LPC, LMFT
Being born and raised in Arkansas, I have an appreciation for family and farm life. I thoroughly enjoy life on our family farm with my husband and 3 children – so much that we were awarded the Arkansas Farm Bureau Sebastian County Farm Family of the Year for 2017!!  We have horses and raise cows and chickens. When I am not at work you will find me taking my kids to their sporting events, spending time with family, enjoying the great outdoors, working the farm, and volunteering in the community. I love animals and I am certified with EAGALA as a Mental Health Therapist and Equine Specialist. I look forward to certification with my chocolate lab, Scout, so she can assist me as a therapy dog. There is so much research that shows the positive benefits of using animals in therapy … plus, it is so much fun!
I worked as a mental health paraprofessional for 3 years while attending graduate school. I graduated from John Brown University in 2010 and have enjoyed working in various settings of mental health care.  There really isn't a population of individuals that I haven't worked with. The past several years I have mostly worked with children and youth in school based services in Greenwood, AR. I enjoy working with individuals of all ages.

I have the most experience dealing with client's behavior issues, anxiety, depression, stress, and relationship issues (whether it is parent-child, families, or couples). I use a variety of theories but I primarily use Reality Therapy, Solution Focused Therapy, Cognitive Behavioral Therapy, and Family Systems Therapy.
Qualifications
My education includes a Master's of Science degree in Marriage and Family Therapy and Community Counseling from John Brown University in 2010 and a Bachelor's of Science degree in Psychology with a minor in Agriculture from Southern Arkansas University in Magnolia, AR. I have a dual license in Arkansas as a Licensed Professional Counselor and as a Marriage and Family Therapist.
I completed post graduate school training in Play Therapy at John Brown University.
Participated in LeadAR (Class of 2016) – Arkansas' Rural and Agricultural Leadership Program
Fun facts
Greenwood Rodeo Queen 2002
Raise Labrador Retrievers and English Jack Russell Terriers
Was a barrel racer on SAU collegiate rodeo team
Love to watch food network and HGTV
Serve on the Board of Directors for New Start for Children and Families in Van Buren
Arkansas Farm Bureau Young Farmers and Ranchers State Committee, Crawford County YF&R Committee