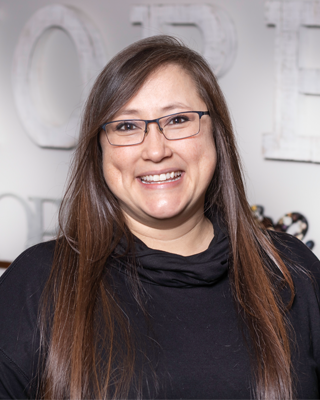 Rebecca Henson
MS, LPC
Rebecca is a Licensed Professional Counselor with a Master's of Science in Clinical Mental Health Counseling from the University of Arkansas. She has 15 years of experience working in the helping profession with 11 of those years in a school-based setting to facilitate growth within the junior high population and their families.
She was born in Honolulu, HI, where her dad was stationed after meeting her mother in Seoul, Korea. She has always had a calling for helping others. This calling initially began in music but evolved into mental health where she now helps others understand the power of choice in reaching their greatest potential despite complex life obstacles. As she is from a multi-race background, she has a unique perspective and appreciation for culture, which provides greater insight into the importance of cultural factors on mental health.
When not helping others, you can usually find her at home, with her husband Jeremy, of nearly 15 years. She enjoys working with her hands to create custom pieces in her wood shop, attending craft shows, photography, and traveling both in and outside the United States, and h as never lost her calling for the beach.

Rebecca has experience working with depression, anxiety, ADHD, behavioral issues, developmental disorders, social deficits, and trauma as seen in children, adolescents, and adults. She is also trained in Trauma Focused Cognitive Behavioral Therapy (TFCBT). She values the importance of creativity and laughter when working with others.
Education
MS, LPC Clinical Mental Health Counseling from the University of Arkansas
15 years experience working in the helping profession, with 11 of those years in a school-based setting
TFCBT Trained
Fun facts
When my husband and I travel, we look for the "one shot" photograph even if it means waking up at 3 a.m. for sunrise and walking a mile down the beach only after going to bed at midnight
I love all living things…plants, animals, humans and spend way too much time landscaping
I try to live carefree. I laugh a lot and it gets me into trouble.
I love canoeing, kayaking and being outdoors